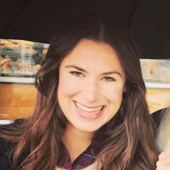 Cecilia Lindström
General Counsel – Finance, Legal & Business Development
What do you like most about Voyado?
The best thing about working at Voyado is the atmosphere between colleagues. We have fun together and collaborate to deliver the best possible value to our clients.
What do you do in your role as General Counsel?
In my role as General Counsel, I have the main responsibility for all legal matters within the company. Amongst other things, I make sure that we and our services are compliant with all legal requirements and that we're always on top of new legislation and recommendations about for example personal data management.