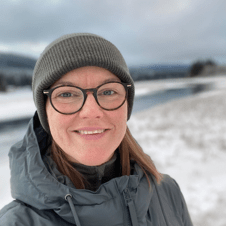 Lisa Lesse
Implementation Specialist – Services
What do you like most about Voyado?
The best thing with working at Voyado is definitely all colleagues that makes you longing to go to work. There is a strong drive within the company where everyone's helpful, solution oriented and I never feel alone in the decisions or tasks I am taking on. There's also a big plus in living and working in Åre and be able to ski, run or do some other activity over lunch together with the colleagues. 
What do you do in the role as Product Specialist?
Together with a team from Onboarding we help new customers go live with Engage. As Product Specialist my role is to configurate and adapt Engage to align with the customer needs. I help out with technical questions and come up with solutions for integrations with other systems to run as smooth as possible. We also have internal collaborations with the core team to highlight requests from customers as well as to spread knowledge internally.