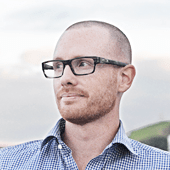 Anders Bursjöö
Developer and Team Lead – Product Development
What do you like most about Voyado?
What makes me love going to work every day is the combination of technical challenges mixed with creativity and above all getting to work with all my wonderful colleagues! I enjoy the people I work with so much! 
What do you do in your role as Tech Lead/Team Lead?
My duties are mainly to be a developer and team lead for one of the development teams where the team is responsible for part of the system from start to finish. This includes everything from talking to customers to monitoring how our area is doing in production and everything in between.