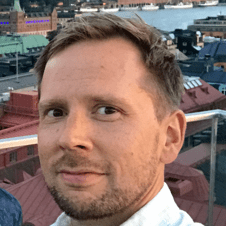 Michael Jerlin
Chief Operations Officer – Services
What do you like most about Voyado?
I've been with the company for 13 something years so I would like to think that I have the right answer for this. I would 100% say the people. I can't imagine a boring day at work when you're surrounded by ambitious, hard working and relaxed Voyadoers. It's just so much fun!

What do you do in your role as COO?
I'm responsible for the Services organization which consists of our onboarding teams, customer success and technical support. We focus on rapid and high quality onboarding, customer satisfaction and customer growth. So basically trying to make your time as a Voyado customer as pleasant as possible!