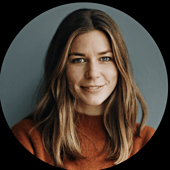 Camilla Ekman
Frontend Developer – Services
What do you like most about Voyado?
One of the best things about working at Voyado is that it's an innovative company where I as an employee am encouraged to contribute with suggestions and ideas. We often work across departments which is a great way of sharing knowledge, develop and contribute to our culture as the company continues to grow.

What do you do in your role as Frontend Developer?
In my role as a Frontend Developer I build templates for our new costumers in order for them to create their email send outs. My tasks consist of making sure that the design follows the brand's desired sketch, providing custom made solutions, and that the functionality and design is supported by the various mail clients and devices.