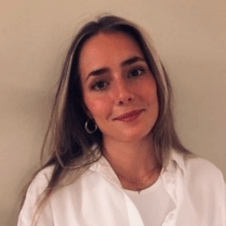 Sara Sebrén
People & Culture Partner – People & Culture
What do you like most about Voyado?
The best part is that it's a kind and inclusive culture. My team is not only my colleagues but also my friends, which I appreciate immensely. And then I think it's incredibly fun when it happens a lot, and it definitely does happen a lot at Voyado.
What do you do in your role as HR Generalist?
In my role as HR Generalist, I support managers in all daily and annual HR processes, acting as a sounding board and providing advice. I also work on projects to help ensure that employees get a good start with us, are engaged and motivated, and want to develop and stay at Voyado. And since we are growing as a company, I'm also looking at how we can go about having Voyadoers in new markets.