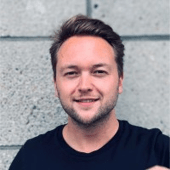 Mathijs Ruigrok
Regional Sales Manager – Commercial
What's the best thing about working at Voyado?
It might sound as a cliche but it really is the culture. I haven't come across of organisation with such a clever, ambitious and fun group of people. Besides that it's a pretty awesome solution to sell..
What do you do in your role as Regional Sales Manager?
Together with our local marketing, partner and SDR team I help grow the Dutch business. With our 100% focus on retailers / e-commerce and a solid client base it's a lot of fun to help brands bring their customer experience to the next level.