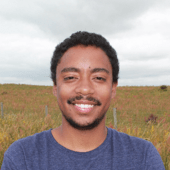 William Lindblad
Implementation Manager – Services
What do you like most about Voyado?
It's very independently and there's freedom with responsibility. Voyado is a fun company with very competent colleagues. Voyado has a very good and open culture where everyone is welcome and work life balance is very important for both me and Voyado.
What do you do in your role as Project Manager?
I am the spider in the web, the one who organizes and plans the work of the project team during the implementation project. I have overall responsibility for the project delivery and the one in the team who has the initial customer contact. Both internally and externally. It can be a really fun and rewarding job - for the right person. You really feel good about the team winning and contributing to a common goal!