Product Development
·
Stockholm
Senior .NET Developer, Product Development
Voyados AI lär sig retailkonsumenters beteende. Det gör att retailers med hög precision kan kommunicera mer personligt och relevant vid varje enskild kundkontakt (och vi har just nu ca 60 miljoner konsumenter i Voyado som befinner sig i mer än 120 länder). Med Voyado förvandlas traditionell marknadskommunikation till något nytt, användbart och inspirerande - Making brands easy to love.
Kunderna inkluderar: Mio, NetOnNet, Casall, Rusta, Apoteket, Mekonomen, Jollyroom, med flera.
Är du redo för ett nytt äventyr och vill följa med på vår resa ut i Europa? Keep reading!
Vill du få en känsla för vilka vi är? Kolla in vår Instagram, Facebook & LinkedIn!
Vad du kommer få göra:
Hos oss får du arbeta med utveckling med övervägande tyngd i backend och din verktygslåda kommer bl.a. att bestå av Visual Studio, .NET, C#, SQL Server, Git, olika tjänster i Azure. Våra team är autonoma, teknikoberoende och går mot att utveckla microservices där man utvärderar bästa lösningen. Ska vi använda Kubernetes eller Service Fabric? Vad passar bäst för det vi vill uppnå? Dessa typer av frågeställningar kommer så klart även du att få bidra i.
Tillsammans med ditt team kommer du att utveckla nya features, vidareutveckla befintliga, enligt kanbanfilosofi, med kontinuerliga uppdateringar av produkten (releaser varannan vecka).
Du kommer att ingå i ett utvecklingsteam (fördelat på 3 orter, Åre, STHLM, Norrköping) på ca 35 personer som är organiserade i mindre subteam.
För oss är det inte bara viktigt med vad som utvecklas utan även hur vi utvecklar det. Att hela tiden utveckla teamet, kodkvalité och våra arbetssätt är en självklarhet! Vi arbetar med allt från usability och enkelhet till stora datavolymer och komplexa skalningsproblem. Det finns en nyfikenhet kring att lösa avancerade problem och utforska ny tech som ofta visar sig på våra regelbundna labbdagar där vi experimenterar under fria former.
Så vem är du?
Du har ett genuint intresse för tech, gillar att prova på nya saker och dela dina egna skills med ditt team. Vi tror även att du trivs i en öppen och lättsam miljö med autonoma utvecklingsteam som värdesätter samarbete. Låter det som en kontext för dig?
Skills/bakgrund:  
Akademisk utbildning med programmeringsinriktning, alternativt självlärd
5+ års erfarenhet som utvecklare inom Visual Studio, C#, .NET, Microsoft SQL Server
Flytande engelska i både tal och skrift, läsförståelse samt konversationell nivå på svenska
Bonus:
Trivs i Fullstack-rollen och har provat på olika JS-bibliotek, ramverk, HTML, CSS m.m.
Erfarenhet av att arbeta med molnbaserade lösningar, t.ex. Azure eller Amazon

Redo att bli en del av teamet?
Härligt! Att ansöka är dessutom superlätt! Använd din LinkedInprofil (eller ladda upp ett CV) och svara på ett par klicka-i-frågor, no-data-entry, vi lovar. 
Skriv även gärna ett par rader om: Vad tycker du är kul i din roll? Vad som skulle vara en spännande utmaning framåt för dig? Vi vill jättegärna lära känna dig bättre!


På Voyado tror vi på jämställdhet. Vi tror att jämställda team har ett bredare perspektiv på livet och därmed blir mer kreativa och välfungerande.
Vi är stolta sponsorer till Tjejer Kodar! Läs mer om det här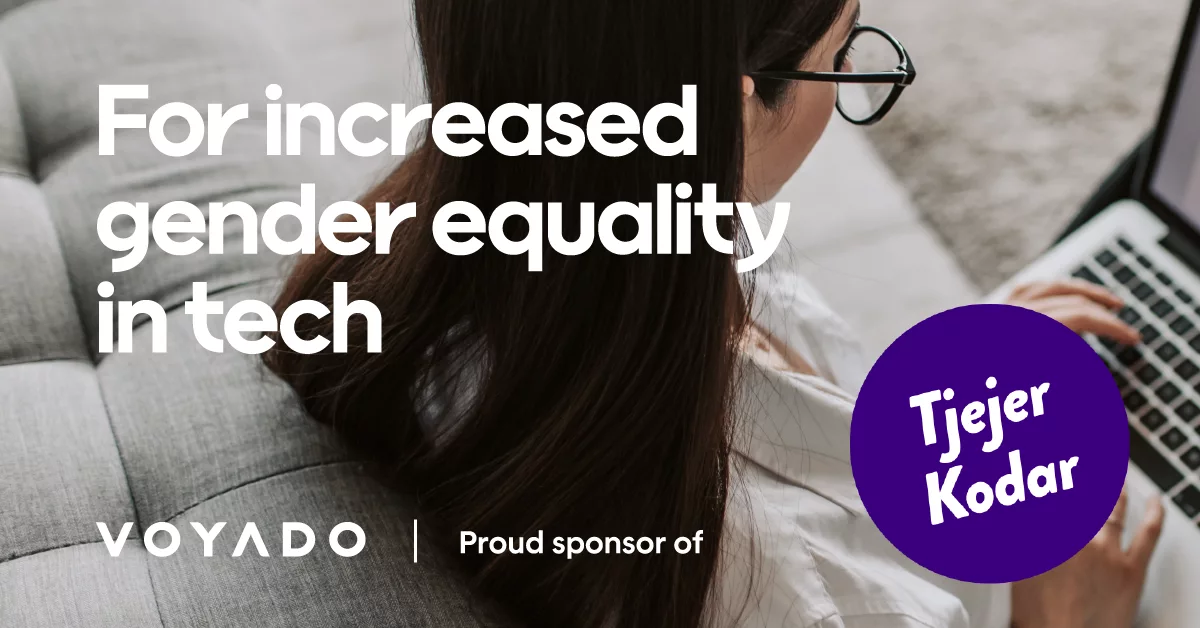 Övrig info
Som en del av vår rekryteringsprocess utför vi en bakgrundskontroll på slutkandidat. Vi använder oss utan av bakgrundskontroller frånScandinavian Recruitment Intelligence och här kan du läsa mer om hur det går till.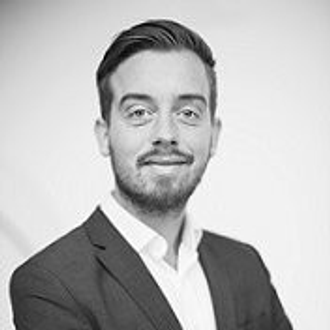 Contact
Martin Rehn
Talent Acquisition Partner – People & Culture
Related jobs
About Voyado
Voyado is the leading SaaS platform in the Nordics for marketing automation, powerful segmentation and cutting edge AI and machine learning – all baked into one wonderful interface with the mission of Making brands easy to love. With Voyado our customers reach over 66 000 000 end consumers.