Product Development
·
Stockholm
Test Automation Lead
Voyado is a fast-growing company that operates and develops a data-driven SaaS platform within Marketing Automation, CRM and Loyalty. We are the leading tool for retail and eCommerce companies that want to personalize communication and customer experiences. Voyado have for several years been the go-to solution in the Nordic countries and we are now growing rapidly in new markets such as the UK and the Netherlands. Want to know more about our future expansion plans? Read about our latest news about partnering up with Verdane and our acquisition of Apptus.
If you are ready for your next adventure and want to join our team on our expansion throughout Europe and have an interest in customer care, eCommerce, retail and tech - keep reading and check out some of our customers!



About the role
As a Test Automation Lead you will help us build an agile quality assistance unit, supporting agile development teams, all responsible for their own product quality and testing, constantly developing what and how we test. Your main focus will be to evolve the way we work with quality in general and testing in particular, but you will most likely also chip in with hands-on test development. You will support the developers by helping them improve the quality in the product in an as early stage as possible through improved processes, know-how and sharing of experience.
You will take ownership of the testing processes throughout the whole product lifecycle. You'll develop and maintain frameworks regarding automated testing, provide it with relevant data, make sure that the tests run through our CI-pipeline and follow up on the results. You will have a key role when it comes to helping improve the (automated) testing of our cloud-based platform. We work in cross functional teams where the developers are part in writing tests and your role will be to help and support them with the right prerequisites to write tests we can rely on. We already strive to automate our testing as much as we can, but we also use manual methods like exploratory and risk based testing.



Who are you?
We believe you are a true QA/Test-enthusiast, of course! You are passionate about the Test area, curious of techy solutions and want to be a part of constantly improving our test processes. You are a positive, creative and fearless person who like both to share your knowledge and to learn from your colleagues.
You have worked as a QA Engineer/Software Tester for at least a couple of years and have picked up some of following skills and experiences:
Building test environments and keeping these updated
Manual testing
Test automation. If you have used Cypress or Selenium, that's a further plus.
Unit testing, integrations tests, load and performance testing, UI/frontend testing. And strongly merited if this has been done in Microsoft environments.
Agile test methods
You understand some Swedish – and since we are planning to take over the world you must be comfortable with technical and business English, both spoken and written
We also believe you have an interest in leadership and driving new initiatives.



Ready to join the team? 
Lovely! Applying is super easy. Use your LinkedIn profile (or upload a resume) and answer a few click-in questions (no data entry, we promise). We´d love to get to know you and understand what makes you tick, so write a few lines about what you enjoy about your role and what would be an exciting challenge for you going forward. We are eager to get to know you and what you love to do, so be yourself and let that shine through in your application! 
Additional information 
As part of our recruitment process we conduct a background check on the final candidate. We use background checks from Scandinavian Recruitment Intelligence. Here you can read more about how a background check is done.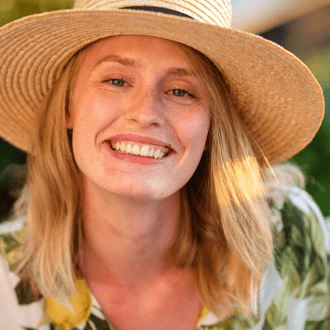 About Voyado
Voyado is the leading SaaS platform in the Nordics for marketing automation, powerful segmentation and cutting edge AI and machine learning – all baked into one wonderful interface with the mission of Making brands easy to love. With Voyado our customers reach over 130 000 000 end consumers.
Product Development
·
Stockholm
Test Automation Lead
Loading application form