Finance & Legal
·
Stockholm
Business Controller
Are you passionate about analyzing large sets of numbers while providing insightful data for future way of working and improvement recommendations? Come strengthen our Finance and Legal team.
Voyado is a fast-growing company that operates and develops a data-driven SaaS platform within Marketing Automation, CRM and Loyalty. We are the leading tool for retail and eCommerce companies that want to personalize communication and customer experiences. Voyado have for several years been the go-to solution in the Nordic countries and we are now growing rapidly in new markets such as the UK and the Netherlands. Want to know more about our future expansion plans? Read about our latest news about partnering up with Verdane and our acquisition of Apptus.
If you are ready for your next adventure and want to join our team on our expansion throughout Europe and have an interest in business operations, eCommerce, retail and tech - keep reading and check out some of our customers!

About the role
As a Business Controller at Voyado you'll be a vital part in analyzing and visualization data. You will be working closely with our stakeholders from several departments at Voyado. You'll focus on day-to-day execution of the business as well as being responsible for driving implementation of new tools and processes to secure top notch reporting. This means you'll have a close collaboration together with our CFO to define, land and execute against our strategic priorities and setting reporting structure to follow-up on the set priorities and goals. If you're all into the numbers and enjoy being the spider in the web internally, this might be the role for you.  
What you'll be up to
Design, build, and maintain data pipelines empowering our business intelligence
Create data models to transform the data in our data warehouse in a shape which is optimized for reporting and analytics
Enable self-service analytics by making the data available via visualization tools
Develop and maintain high standards reporting to management and board of directors
Analyze the industry and Voyado's internal data to understand the competitive landscape across services and identify customer trend
Support strategic initiatives from the analytical stand point

So, who are you? 
We believe you are an analytical problem solver with strong communication skills and business judgement who can juggle many tasks at once. Since you'll be working together with different roles and stakeholders internally, you'll need to have great collaboration skills and experience from working with cross-functional teams will be beneficial. You have a passion to challenge the status quo, find new solutions based on data and drive out of the box ideas – loves and embraces change.

Skills & Background:
A bachelor's degree in Finance, Business Operations or similar
A couple of years of experience in financial planning and reporting, business or financial analysis, or similar
Advanced and strong skills in MS Excel, Power BI (or similar data warehouse) and PowerPoint
Effective communication skills that enable you to present complex data to management team members
Excellent organization skills as well as written and verbal communication skills in English is required
Ability to learn new tools quickly
Experience working within a high-growth SaaS company is a big plus
Ready to join the team? 
Lovely! Applying is super easy. Use your LinkedIn profile (or upload a resume) and answer a few click-in questions (no data entry, we promise). We'd love to get to know you and understand what makes you tick, so write a few lines about what you enjoy about your role and what would be an exciting challenge for you going forward. We are eager to get to know you and what you love to do, so be yourself and let that shine through in your application!  
Additional information 
As part of our recruitment process we conduct a background check on the final candidate. We use background checks from Scandinavian Recruitment Intelligence. Here you can read more about how a background check is done.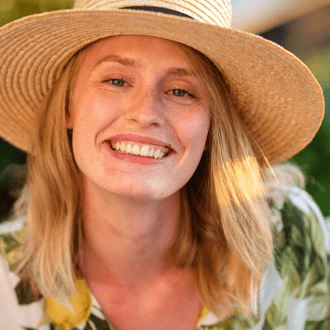 About Voyado
Voyado is the leading SaaS platform in the Nordics for marketing automation, powerful segmentation and cutting edge AI and machine learning – all baked into one wonderful interface with the mission of Making brands easy to love. With Voyado our customers reach over 130 000 000 end consumers.
Finance & Legal
·
Stockholm
Business Controller
Are you passionate about analyzing large sets of numbers while providing insightful data for future way of working and improvement recommendations? Come strengthen our Finance and Legal team.
Loading application form