Product Development
·
Norrköping
Engineering Manager
Are you just as passionate about watching people grow as you are about fast moving SaaS technology? Take part in shaping the future of our engineering team while joining an expansion journey.
Voyado is a fast-growing company that operates and develops a data-driven SaaS platform within Marketing Automation, CRM and Loyalty. We are the leading tool for retail and eCommerce companies that want to personalize communication and customer experiences. Voyado have for several years been the go-to solution in the Nordic countries and we are now growing rapidly in new markets such as the UK and the Netherlands. Want to know more about our future expansion plans? Read about our latest news about partnering up with Verdane and our acquisition of Apptus.
If you are ready for your next adventure and want to join our team on our expansion throughout Europe - keep reading and check out some of our customers!
About the role 
As an Engineering Manager at Voyado you will be a key player in the product organization and you will be the closest manager for engineers in one to two specific teams. You will be working closely with the tech leadership team to make sure we deliver both value and growth for our existing and future employees. Our development teams are located in all of our three offices (Stockholm, Norrköping and Åre) and consist of approximately 50 engineers who are organized into smaller sub-teams. This means you will interact and work together with an awesome crew of highly professional colleagues while being based at our Norrköping office!
Some examples of your daily work will be:
Building and managing your teams of approximately 5-7 direct reporting skilled engineers through hiring, growing and inspiring 
Establishing, following up and streamlining both current and new ways of working, processes and best practices
Drive company culture and team activities that support the personal growth of both existing and new employees in the team
Responsibility for work force planning such as recruitment and managing salaries 
Coaching, performance reviews and monthly 1-1 
Collaborate with other managers in the organization
So, who are you?
Most important of all, you thrive in a role where you get to develop and grow people since you will be the one inspiring, leading and shaping your team members. Besides this, you have a true passion for tech, software development and enjoy challenging yourself by constantly finding new ways of working and improvement in your daily tasks. We also believe that you like to be part of an open and easy-going environment with autonomous development teams that value great collaboration between each other.  
Skills & Background: 
Strong people management skills such as leadership, communication and relationship building skills
A background in software development with solid experience of working in an agile development environment
Proven track record (formal or informal) leading, coaching and mentoring cross functional teams in a fast paced product environment 
You speak Swedish – but since we are planning to take over the world you must be comfortable with technical and business English, both in speech and writing

What we offer you
You will be part of an extremely exciting journey in redesigning the market for personalized customer experiences. We want to make our product Europe's leading loyalty system in retail and e-commerce, and together with our customers we are well on our way. We are extremely dedicated to the task, but at the same time we ensure that everyone is doing well at work. You will have plenty of room to grow in a creative work environment where personal development is as obvious as high competence. You get to work with some of Sweden's strongest brands that use Voyado as a platform for their loyalty work, and your everyday life has elements of collaboration with both customer and internal Voyado teams.  

At Voyado, we believe in gender equality. We believe gender-equal teams have more perspectives on life and bring more different ideas to the table.

We are proud sponsors of Tjejer Kodar! Read more about it here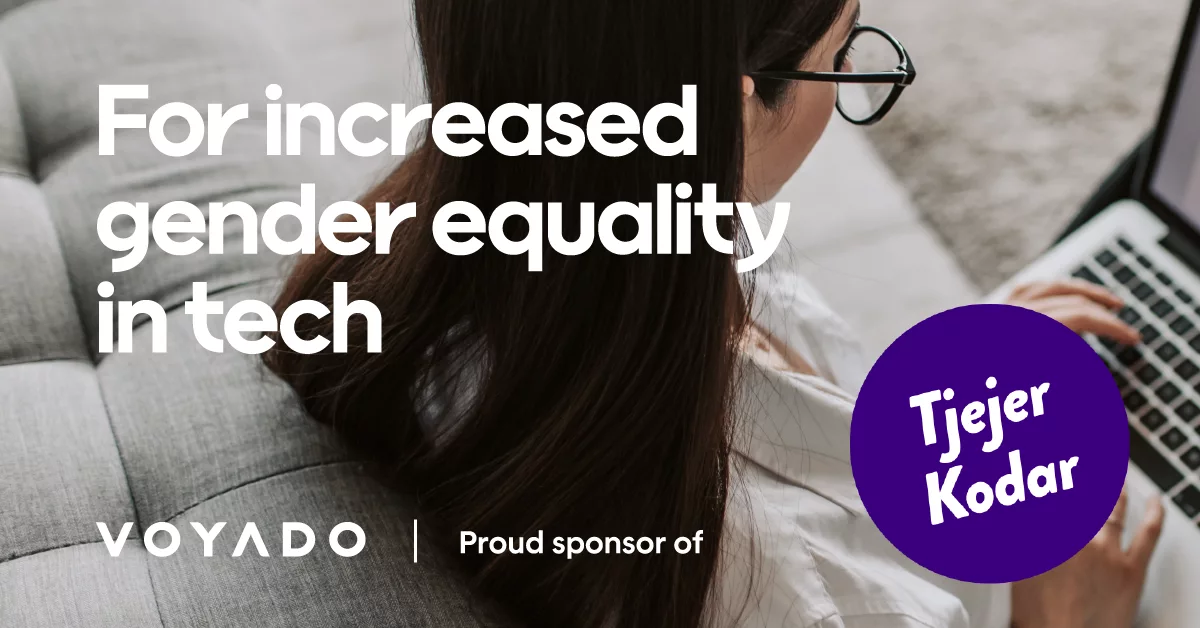 Ready to join the team? 
Lovely! Applying is super easy. Use your LinkedIn profile (or upload a resume) and answer a few click-in questions (no data entry, we promise). We´d love to get to know you and understand what makes you tick, so write a few lines about what you enjoy about your role and what would be an exciting challenge for you going forward. We are eager to get to know you and what you love to do, so be yourself and let that shine through in your application!

Additional information 
As part of our recruitment process we conduct a background check on the final candidate. We use background checks from Scandinavian Recruitment Intelligence. Here you can read more about how a background check is done.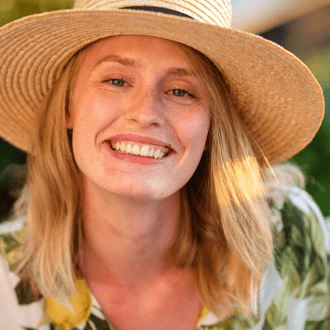 About Voyado
Voyado is the leading SaaS platform in the Nordics for marketing automation, powerful segmentation and cutting edge AI and machine learning – all baked into one wonderful interface with the mission of Making brands easy to love. With Voyado our customers reach over 130 000 000 end consumers.
Product Development
·
Norrköping
Engineering Manager
Are you just as passionate about watching people grow as you are about fast moving SaaS technology? Take part in shaping the future of our engineering team while joining an expansion journey.
Loading application form