Customer Support
·
Stockholm
Head of Support
Would you like to be in the center of defining, delivering, and enabling our customer care experience?
Voyado is a fast-growing company that operates and develops a data-driven SaaS platform within Marketing Automation, CRM and Loyalty. We are the leading tool for retail and eCommerce companies that want to personalize communication and customer experiences. Voyado have for several years been the go-to solution in the Nordic countries and we are now growing rapidly in new markets such as the UK and the Netherlands. Want to know more about our future expansion plans? Read about our latest news about partnering up with Verdane and our acquisition of Apptus.
If you are ready for your next adventure and want to join our team on our expansion throughout Europe and have an interest in customer support, eCommerce, retail and tech - keep reading and check out some of our customers!



About the role

You will lead our expanding technical support team, today consisting of 4 super stars,  who provides customer guidance as well as resolves highly complex cases. Customer support is part of our customer care organization, with the core focus to deliver an outstanding experience, capacitate product adoption and evolve customers in their interaction with our product.

You and your team will focus on:
Customer experience (e.g. first response time, resolution rate)
Customer satisfaction (e.g. CSAT & NPS)
Customer financials (net revenue retention & contract renewals)

To be successful in everything stated above you will need to have experience from and be comfortable in:
A customer centric approach to service and solutions
Optimize efficiency & scalability
Drive high eNPS
Operational excellence
So, who are you? 
You perform managerial duties with ease, such as people, budget, and daily operational task. Preferably you have a broad background in services and understands the business area very well along with technical support. You find opportunities in problems, identifies, and translates company goals to valuable objectives for customer support. You enjoy being in the know-how of your area so you can be effective in your role and pivot as evolution occurs.
People skills:
Builds bridges with ease
Passionate about inclusion and involving the team
Acknowledges efforts
Impeccable communicator
Self-awareness
Change management:
Continuous seeks creative solutions for complex customer, product, and organizational challenges
Interested and listens to what's new
Proactively seeks new smart & cool way of work
Encourages others to share ideas
Business acumen:
Proven experience in driving ideas to result
Outputs a quality vision, strategic intent, and execution
Translates goals into clear relatable actions toward team and key stakeholder
Smartness in use of resources
If you are fluent in Swedish and English and possesses a relevant degree in Tech or Business, we would love to meet you.


Ready to join the team? 
Lovely! Applying is super easy. Use your LinkedIn profile (or upload a resume) and answer a few click-in questions (no data entry, we promise). We´d love to get to know you and understand what makes you tick, so write a few lines about what you enjoy about your role and what would be an exciting challenge for you going forward. We are eager to get to know you and what you love to do, so be yourself and let that shine through in your application! 
Additional information 
As part of our recruitment process we conduct a background check on the final candidate. We use background checks from Scandinavian Recruitment Intelligence. Here you can read more about how a background check is done.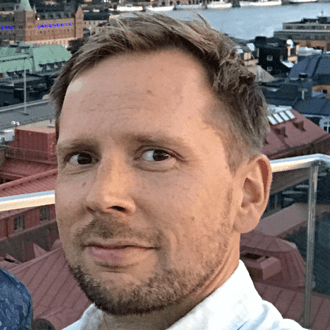 About Voyado
Voyado is the leading SaaS platform in the Nordics for marketing automation, powerful segmentation and cutting edge AI and machine learning – all baked into one wonderful interface with the mission of Making brands easy to love. With Voyado our customers reach over 66 000 000 end consumers.
Customer Support
·
Stockholm
Head of Support
Would you like to be in the center of defining, delivering, and enabling our customer care experience?
Loading application form