Product Development
·
Stockholm
Product Manager
Are you passionate about Product Management and e-commerce? Well, then you should check out our role as Product Manager in our newly formed On-site team!
Voyado is a fast-growing company that operates and develops a data-driven SaaS platform within Marketing Automation, CRM and Loyalty. We are the leading tool for retail and eCommerce companies that want to personalize communication and customer experiences. Voyado have for several years been the go-to solution in the Nordic countries and we are now growing rapidly in new markets such as the UK and the Netherlands. Want to know more about our future expansion plans? Read about our latest news about partnering up with Verdane and our acquisition of Apptus.
If you are ready for your next adventure and want to join our team on our expansion throughout Europe and have an interest in customer care, eCommerce, retail and tech - keep reading and check out some of our customers.


About the role

As a Product manager, you will manage and be responsible for what is built, why and when, within your assigned area of the product. You will be part of the Product team and report to a Product Director
The role offers a lot of freedom as well as responsibilities to really impact what Voyado should be focusing on in your domain.

The newly formed On-site team oversees the part of Voyado that relates to e-com sites and ensures that our customers can create relevance and personalization based on signals from the site, or utilize the site as a marketing channel.
This team makes sure that our customers can track ecommerce events, create intent-based insights and activities in Voyado but also work closely with our eSales product teams to create additional value when utilizing both products.
With research, product development, product design, engineering, and marketing all collaborating, we're able to quickly create meaningful features and services for hundreds of our customers to help them make their brand easy to love.


        Scope & responsibilities:


Ensure that the product strategy, vision and OKRs are complied within the on-site domain and development team
Ensure that the domain has a strategy, vision, feature roadmap that conforms to the above
Serve as product owner and must thus keep the backlog planned and updated for your development team
Lead the discovery process for features within the domain
Decide when a feature / improvement to the customer is ready for release (acceptance testing).
Lead the launch process of features within your domain, i.e., communication both internally and externally. (With the support of Product marketing)
Responsible for the domain having end-user data that are continuously followed up and used in decisions.
Contact person for the team towards other parts of the organization


What you'll do:


Own Voyados on-site functionality and execute with quality and speed based on customers and business needs
Work closely with and influence cross functional stakeholders and peers to define a roadmap that balances supporting current needs, managing technical debt, and unlocking new opportunities.
Contribute a genuine passion and enthusiasm for your products and mission, and for solving your customers needs.
Be data informed and help instill customer-centric development practices across our development teams.
Partner with development teams to deliver critical platform capabilities, end user experiences with speed and quality.

So, who are you?
You have experience from Product Management/Product Ownership, a strong product craft, and a technical background and previous experience within the e-commerce space is a bonus.
You have a genuine interest in building user centric products and solving problems.
You are highly collaborative, proactive, driven and thrive working in cross-functional teams.
You love breaking down complex problems into manageable goals and finding simple solutions to meet diverse needs.
Experience in crafting clear product requirements based on research, data and insights.
You can influence and partner effectively across all levels of an organization, and regularly use these skills to improve the work in your and other domains.
Fluent in English and Swedish, both written and spoken


Ready to join the team? 

Lovely! Applying is super easy. Use your LinkedIn profile (or upload a resume) and answer a few click-in questions (no data entry, we promise). We´d love to get to know you and understand what makes you tick, so write a few lines about what you enjoy about your role and what would be an exciting challenge for you going forward. We are eager to get to know you and what you love to do, so be yourself and let that shine through in your application! 
Additional information 
As part of our recruitment process we conduct a background check on the final candidate. We use background checks from Scandinavian Recruitment Intelligence. Here you can read more about how a background check is done.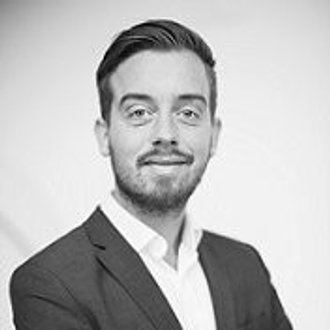 Contact
Martin Rehn
Talent Acquisition Partner – People & Culture
About Voyado
Voyado is the leading SaaS platform in the Nordics for marketing automation, powerful segmentation and cutting edge AI and machine learning – all baked into one wonderful interface with the mission of Making brands easy to love. With Voyado our customers reach over 66 000 000 end consumers.
Product Development
·
Stockholm
Product Manager
Are you passionate about Product Management and e-commerce? Well, then you should check out our role as Product Manager in our newly formed On-site team!
Loading application form