People & Culture
·
Stockholm
Talent Sourcer
Are you interested in Talent Acquisition and want to develop within the area? Join our TA team at Voyado and become key player in our future expansion throughout Europe!
Voyado is a fast-growing company that operates and develops a data-driven SaaS platform within Marketing Automation, CRM and Loyalty. We are the leading tool for retail and eCommerce companies that want to personalize communication and customer experiences. Voyado have for several years been the go-to solution in the Nordic countries and we are now growing rapidly in new markets such as the UK and the Netherlands. Want to know more about our future expansion plans? Read about our latest news about partnering up with Verdane and our acquisition of Apptus.

If you are ready for your next adventure and want to join our team on our expansion throughout Europe and have an interest in recruiting, eCommerce, retail and tech - keep reading and check out some of our customers.

About the role
We are looking for a Talent Sourcer to join our Talent Acquisition team and manage the first stage of our recruiting process.
As a Talent Sourcer your main responsibility is to use various channels to look for potential candidates, contacting passive candidates and building talent pipelines for future hiring needs. Ultimately, you will proactively identify our hiring needs and help us fill our vacancies with qualified employees.
If you are a natural people person and networker, have a genuine interest in recruitment and enjoy learning about different roles, you might be a fit!
Responsibilities
Interact with potential candidates on social media and professional networks (e.g. LinkedIn, Github etc)
Craft and send recruiting emails
Coordinate with our Talent Acquisition Partners to determine position requirements
Develop talent pipelines for future hiring needs
Support with other administrative parts of the hiring process such as coordinating interviews, taking references, and initiating background checks may occur
So, who are you?

Ideally you have an education within Human Resources or equivalent and are on the look-out for a job that will offer opportunities to grow and develop! It's a big plus if you have experience from recruiting, maybe from a part-time job while studying. 
Skills & Background:
Prior experience either from sales, administration or service-related work is also preferred
Strong communication skills, both verbal and in writing
A self-starter attitude and is used to working proactively under minimal supervision
Effective time-management abilities
Ready to join the team?
Lovely! Applying is super easy. Use your LinkedIn profile (or upload a resume) and answer a few click-in questions (no data entry, we promise). We´d love to get to know you and understand what makes you tick, so write a few lines about what you enjoy about your role and what would be an exciting challenge for you going forward. We are eager to get to know you and what you love to do, so be yourself and let that shine through in your application!
Additional information
As part of our recruitment process we conduct a background check on the final candidate. We use background checks from Scandinavian Recruitment Intelligence. Here you can read more about how a background check is done.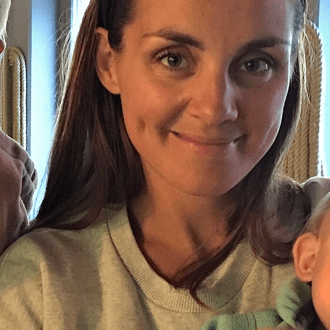 About Voyado
Voyado is the leading SaaS platform in the Nordics for marketing automation, powerful segmentation and cutting edge AI and machine learning – all baked into one wonderful interface with the mission of Making brands easy to love. With Voyado our customers reach over 66 000 000 end consumers.
People & Culture
·
Stockholm
Talent Sourcer
Are you interested in Talent Acquisition and want to develop within the area? Join our TA team at Voyado and become key player in our future expansion throughout Europe!
Loading application form