Finance & Legal
·
Stockholm
Legal Counsel
We are growing our legal department and are looking for our next Legal Counsel. Become a key individual in our organization where you'll work with all our departments as well as customers.
Voyado is a fast-growing company that operates and develops a data-driven SaaS platform within Marketing Automation, CRM and Loyalty. We are the leading tool for retail and eCommerce companies that want to personalize communication and customer experiences. Voyado have for several years been the go-to solution in the Nordic countries and we are now growing rapidly in new markets such as the UK and the Netherlands. Want to know more about our future expansion plans? Read about our latest news about partnering up with Verdane and our acquisition of Apptus.

If you are ready for your next adventure and want to join our team on our expansion throughout Europe and have an interest in corporate law, eCommerce, retail and tech - keep reading and check out some of our customers!
About Voyado's Legal team
Voyado's Legal team is based in Stockholm and you will be reporting to the General Counsel. The team's main objective is to support the entire organization by finding innovative solutions and providing advice in a user-friendly way, while delivering high-quality legal advice. The team forms an important role when delivering high quality services to our customers and shaping the company's business activities. You will be involved in the company's decision making.

About the role
In the role as a Legal Counsel, you will together with the General Counsel assist the entire organization, in various legal matters, with a focus on data privacy and commercial contract law. You will assist with drafting and provide guidance on the company's terms and conditions and provide support to Voyado's sales team in various negotiations. You will support Voyado's customer support team in their daily operations, e.g. in answering legal inquires from customers. You will support People & Culture in employment law matters. You will support Voyado's technology and product teams in product development to ensure GDPR compliance, as well as support our marketing team in privacy and marketing law related matters. Furthermore, you will help to make sure that Voyado takes the necessary actions to ensure compliance with new regulations and guidelines in all legal matters. You will be a key individual in making sure that Voyado's high data privacy standards are maintained on a European level. You are excepted to work independently with suitable task and take initiative but you will always have the support of General Counsel and other roles in the team. 
The role may involve some travels to Voyado's different offices within and outside of Sweden.
Overall, the role as Legal Counsel will give you the opportunity to work with complex and various legal matters in a stimulating and innovative company that develops the next-generation of CRM-solutions and loyalty programs.


So, who are you? 
You hold a law degree (Swedish. jur kand.) and have between 2-3 years' work experience from a reputable law firm or as in-house legal counsel.
You have experience from working with commercial contract law, data privacy and the GDPR.
You are a social person and know the importance of creating a positive and friendly negotiation environment, both with internal colleagues and customers
 You have a hard-working and proactive attitude and an ambition to add value. You are humble, eager to learn and never make the same mistake twice.
You have integrity and a high degree of personal judgement.
Fluent in English and Swedish
What we offer
A modern and friendly workspace that values work-life balance. We take care of our employees and know the importance of having fun and taking a break for a game of ping-pong. 
A team culture characterized by an open atmosphere where collaboration and learning from one another is key and where we always do our best to find solutions and have a commitment to constantly develop and improve.
You will gain experience from working with various legal matters and can expect to grow on a professional and personal level.
The chance to take part in an exciting global journey as the company grows and expands its business at a rapid pace.
A modern and fresh office space with weekly AWs, mutual activities, closeness to gym and changing room, ice-cream boxes, fikas and funny and positive colleagues.
Here's a chance to join a team where you get to grow your legal skills. On top of that, you'll be part of a competent, skill sharing team that knows the importance of work-life balance and having fun at work.


Ready to join the team? 
Lovely! Applying is super easy. Use your LinkedIn profile (or upload a resume) and answer a few click-in questions (no data entry, we promise). We´d love to get to know you and understand what makes you tick, so write a few lines about what you enjoy about your role and what would be an exciting challenge for you going forward. We are eager to get to know you and what you love to do, so be yourself and let that shine through in your application! 
Additional information 
As part of our recruitment process we conduct a background check on the final candidate. We use background checks from Scandinavian Recruitment Intelligence. Here you can read more about how a background check is done.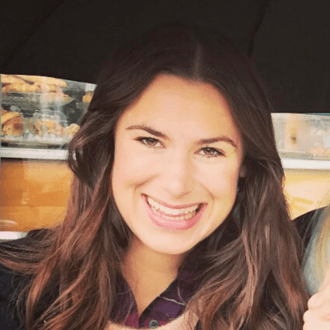 About Voyado
Voyado is the leading SaaS platform in the Nordics for marketing automation, powerful segmentation and cutting edge AI and machine learning – all baked into one wonderful interface with the mission of Making brands easy to love. With Voyado our customers reach over 66 000 000 end consumers.