Product Development
·
Stockholm
IT Technician
Do you want to join an exciting journey? Would you like to be a key player when it comes to delivering outstanding general day-by-day IT support to our Voyadoers?
Voyado is a fast-growing company that operates and develops a data-driven SaaS platform within Marketing Automation, CRM and Loyalty. We are the leading tool for retail and eCommerce companies that want to personalize communication and customer experiences. Voyado has for several years been the go-to solution in the Nordic countries and we are now growing rapidly in new markets such as the UK and the Netherlands. Want to know more about our future expansion plans? Read about our latest news about partnering up with Verdane here.
If you are ready for your next adventure and want to join our team on our expansion throughout Europe and have an interest in sales, eCommerce, retail and tech - keep reading and check out some of our customers!

About the role
You will be part of a very fun and exciting journey here at Voyado! You will be a key player when it comes to delivering outstanding general day-by-day IT support to our Voyadoers. You will join our internal IT team and work with everything from new users' setup to networks, infrastructure, servers, clients, and different applications. You will have an important role to enable our end users to achieve their business commitments smoothly.
Some examples of your daily work:
-Help and support colleagues with printers, conference rooms, and other IT-related equipment
-Troubleshooting Windows and Mac OS and other software
-Purchase of various computers and other technical equipment
-Maintenance and deployment of clients, software and other IT equipment
-hands-on and remote fixes, including installing and upgrading software, installing hardware and technical configuring systems and applications
-perform onboarding and offboarding of users, create e-mail accounts and group memberships while configuring new user workstations and laptops


So who are you?
We believe you have a couple of years experience in client and server support, maybe in a Helpdesk, Service desk, or in a similar role
As a person, you are a service-minded, curious, humble, and inclusive team player who has a broad interest in IT! You enjoy trying new things and thrive in a varied role.

We also believe you can relate to our core beliefs: We're committed to change, We genuinely care, We're in it together, We keep it simple!

Skills / background:
• Office365 administration, Windows Server, Azure, Active Directory, Hyper-V, Intune, and Exchange
• Windows and Mac OS
• Android and Apple
• Is fluent in English in both speech and writing and can converse in Swedish

Bonus knowledge:
• Experience in working with security and surveillance
• Experience in managing servers
• Experience with Linux
• Experience with networks, firewalls and VPNs


Ready to join the team?
Lovely! Applying is super easy. Use your LinkedIn profile (or upload a resume) and answer a few click-in questions (no data entry, we promise). We´d love to get to know you and understand what makes you tick, so write a few lines about what you enjoy about your role and what would be an exciting challenge for you going forward. We are eager to get to know you and what you love to do, so be yourself and let that shine through in your application!
Additional information
As part of our recruitment process, we conduct a background check on the final candidate. We use background checks from Scandinavian Recruitment Intelligence. Here you can read more about how a background check is done.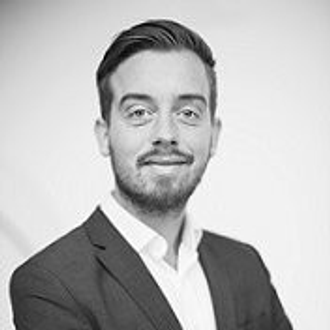 Contact
Martin Rehn
Talent Acquisition Partner – People & Culture
Related jobs
About Voyado
Voyado is the leading SaaS platform in the Nordics for marketing automation, powerful segmentation and cutting edge AI and machine learning – all baked into one wonderful interface with the mission of Making brands easy to love. With Voyado our customers reach over 66 000 000 end consumers.