Sales & Marketing
·
Stockholm
Head of Sales Development
Are you just as passionate about watching people in your team grow as you are about reaching goals and exceeding expectations? Apply today and become our next leader within sales development!
Voyado is a fast-growing company that operates and develops a data-driven SaaS platform within Marketing Automation, CRM and Loyalty. We are the leading tool for retail and eCommerce companies that want to personalize communication and customer experiences. Voyado have for several years been the go-to solution in the Nordic countries and we are now growing rapidly in new markets such as the UK and the Netherlands. Want to know more about our future expansion plans? Read about our latest news about partnering up with Verdane here. 
If you are ready for your next adventure and want to join our team on our expansion throughout Europe and have an interest in sales, eCommerce, retail and tech - keep reading and check out some of our customers!
About the role
Since Voyado is expanding in to several new markets and growing our internal sales development department we are now on the hunt for an experienced leader to join our team. You will play a vital part in our lead generation process on a strategic level meanwhile you will also focus on managing, coaching and growing the team (today consisting of 6 Sales Development Representatives and one operational Team Leader supporting you ). You will get an extensive onboarding from our current Head of Sales Development and report directly to our International Sales Director.
Some examples of your daily work:
Build and manage a team of 7 direct reporting skilled Sales Development Representatives through hiring, growing and inspiring 
Establishing, following up and streamlining both current and new ways of working, processes and best practices
Together with your team generate sales qualified leads by focusing on specific markets and collaborate closely with Sales Executives and Marketing
Create timely and accurate forecasts through a prospecting tool and CRM
Consistently coach and support your team to hit the monthly quota of sales qualified leads
So, who are you? 
A business oriented, structured and communicative leader who understands that true leadership is about making your team members grow and create the best possible conditions for your team to succeed. You like to set high standards and act as coach, mentor and role model for your fellow colleagues. Furthermore, you enjoy a varied job in a quickly expanding company and you see this role as an exciting challenge and next step, both professionally and personally. 
Skills & Background:
Education in Business, Marketing, Sales or Tech
A couple of years of experience within B2B sales or sales development 
Proven track record of leading, coaching and mentoring a team within sales or sales development 
Excellent communication skills, both written and spoken
Can create structure out of data from multiple sources 
Fluent in English and Swedish, both written and spoken (other Nordic languages are an advantage)
Bonus points: previous experience from working at another SaaS company and using HubSpot 
Ready to join the team? 
Lovely! Applying is super easy. Use your LinkedIn profile (or upload a resume) and answer a few click-in questions (no data entry, we promise). We´d love to get to know you and understand what makes you tick, so write a few lines about what you enjoy about your role and what would be an exciting challenge for you going forward. We are eager to get to know you and what you love to do, so be yourself and let that shine through in your application! 
Additional information 
As part of our recruitment process we conduct a background check on the final candidate. We use background checks from Scandinavian Recruitment Intelligence. Here you can read more about how a background check is done.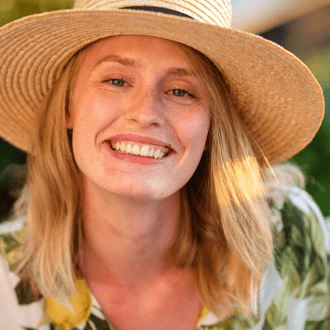 About Voyado
Voyado is the leading SaaS platform in the Nordics for marketing automation, powerful segmentation and cutting edge AI and machine learning – all baked into one wonderful interface with the mission of Making brands easy to love. With Voyado our customers reach over 66 000 000 end consumers.
Sales & Marketing
·
Stockholm
Head of Sales Development
Are you just as passionate about watching people in your team grow as you are about reaching goals and exceeding expectations? Apply today and become our next leader within sales development!
Loading application form