Product Development
·
Stockholm
Integration Developer
Would you like to have a key role when it comes to one of the most important areas in our platform, the integration layer? - Take a look at our new position as Integration Specialist!
Voyado is a fast-growing company that operates and develops a data-driven SaaS platform within Marketing Automation, CRM and Loyalty. We are the leading tool for retail and eCommerce companies that want to personalize communication and customer experiences. Voyado have for several years been the go-to solution in the Nordic countries and we are now growing rapidly in new markets such as the UK and the Netherlands. Want to know more about our future expansion plans? Read about our latest news about partnering up with Verdane here. 
If you are ready for your next adventure and want to join our team on our expansion throughout Europe and have an interest in sales, eCommerce, retail and tech - keep reading and check out some of our customers!
About the role
As an Integration Specialist you will have a key role when it comes to one of the most important areas in our platform, the integration layer. Your job will be to make sure that we have the best possible toolbox for customers and partners integrating Voyado into their system landscape. This means you will work hands on with a multitude of tasks, all aimed at smoothing the way for integrators. We want it to be simple to integrate with us. You'll probably write code to extend and improve our REST api:s as well as our file based integrations, but you'll also work with SDKs and documentation. Most likely you'll also look into GraphQL, event streams, API management, low code integration platforms and many other things as part of the role. Voyado is a crucial part of everyday operations for many retailers, linking ecom platforms, POS systems, ERPs, PIMs and a bunch of other acronyms into a unified customer experience for the consumer and retailer. Every day we handle millions of requests to our api:s and exchange thousands of files with remote systems.
Our development organization consists of approx. 40 colleagues, organized in domain specific teams, located in Norrköping, Stockholm and Åre. You will join one of our shared services teams and collaborate with all teams regarding integrations.
 Some examples of your daily work and responsibilities:
Collaborate with delivery teams within the organization to make sure they have the tools they need to get our customers on board.
Act as a source of knowledge for solution architects in our customer projects as well as for other developers.
Design, code and document various API:s and file based integrations
Keep an eye on the performance of our integration endpoints to be able to find areas of improvement.
Enhance the integration landscape by looking into new technology and patterns to make sure we stay competitive. 
For us it's not just important what we develop, but also how we go about it. To constantly improve the team, code quality and our processes is natural to us. There is always room for improving and learning new things, both as an individual and as an organization, no matter how good we get. We have a genuine curiosity when it comes to solving advanced problems and exploring new tech. That's why we have lab days every other week, where we freely experiment using new technologies. We look at development in a long perspective and work-life-balance for our employees is important to us.
Who are you?
You have a genuine interest for tech, you like to try new things and share your skills and knowledge with your team. We also believe you thrive in an open and easy-going environment with autonomous development teams that value helpfulness!
You have some of following skills and experiences:
Formal degree within in a relevant tech area or self-taught
At least 2 years of experience as a software developer with some focus on integrations
RESTful APIs, OpenAPI specifications
Experience and knowledge of C# and .NET is an advantage, but not a must
Experience with GraphQL is an advantage
Experience from file based integrations (csv, xml) is an advantage
Experience working with event streams
You speak Swedish – but since we are planning to take over the world you must be comfortable with technical and business English, both in speech and writing
Ready to join the team?
Lovely! Applying is super easy. Use your LinkedIn profile (or upload a resume) and answer a few click-in questions (no data entry, we promise). We´d love to get to know you and understand what makes you tick, so write a few lines about what you enjoy about your role and what would be an exciting challenge for you going forward. We are eager to get to know you and what you love to do, so be yourself and let that shine through in your application! 
At Voyado, we believe in gender equality. We believe gender-equal teams have more perspectives on life and bring more different ideas to the table.

We are proud sponsors of Tjejer Kodar! Read more about it here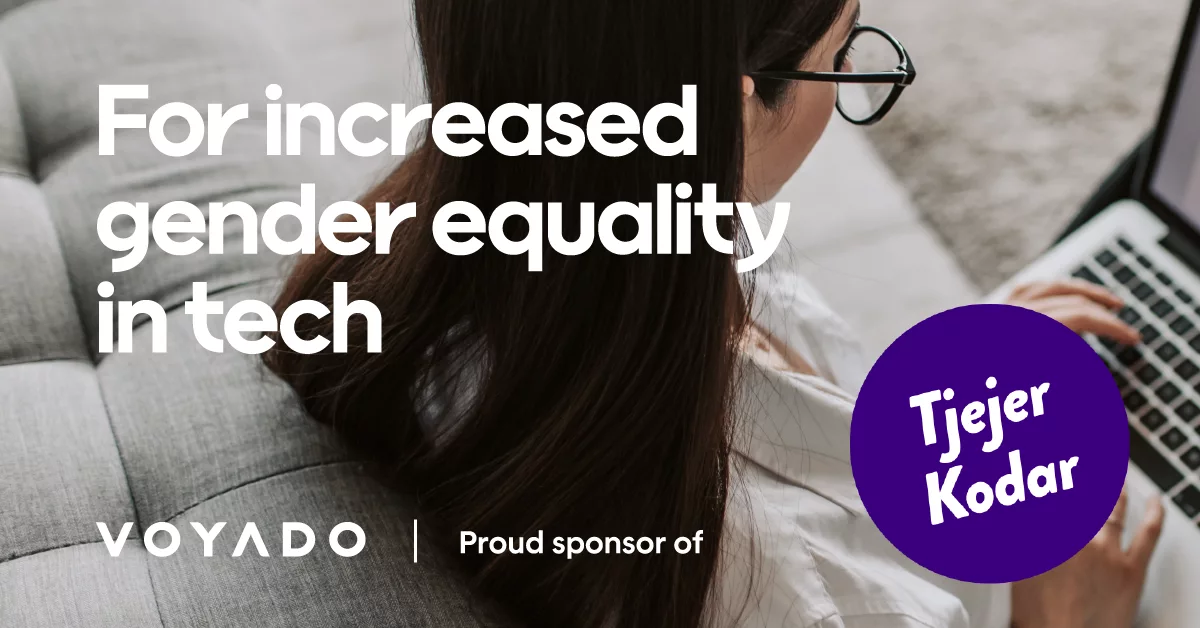 Additional information 
As part of our recruitment process we conduct a background check on the final candidate. We use background checks from Scandinavian Recruitment Intelligence. Here you can read more about how a background check is done.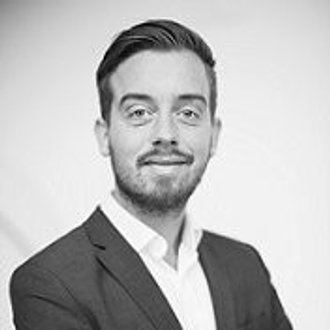 Contact
Martin Rehn
Talent Acquisition Partner – People & Culture
About Voyado
Voyado is the leading SaaS platform in the Nordics for marketing automation, powerful segmentation and cutting edge AI and machine learning – all baked into one wonderful interface with the mission of Making brands easy to love. With Voyado our customers reach over 66 000 000 end consumers.
Product Development
·
Stockholm
Integration Developer
Would you like to have a key role when it comes to one of the most important areas in our platform, the integration layer? - Take a look at our new position as Integration Specialist!
Loading application form