People & Culture
·
Stockholm
Talent Acquisition Partner
Are you an experienced Talent Acquisition professional who is looking to make an impact? Join our TA team at Voyado and become key player in our future expansion throughout Europe!
Voyado is a groundbreaking Customer Experience Platform made for e-commerce and retail. With Voyado any brand could personalise their customer experiences across channels in a powerful, scalable way and having a lot of fun while working. Voyado has for several years been the go-to solution in the Nordic countries and we are now growing rapidly internationally in markets such as the UK and the Netherlands. Want to know more about our future expansion plans? Read about our latest news about partnering up with Verdane here. 
If you want to join our team on our international expansion and have an interest in marketing, eCommerce, retail and tech - keep reading. You can also check out some of our customers!
About the role

As our new Talent Acquisition Partner (TA-partner), you will be partnering with stakeholders within different business areas to insure we have the right hiring strategies to grow our teams and you will therefore become a key player in our future expansion. The role offers a lot of freedom and the possibility to really impact and take ownership over the entire talent acquisition value chain, including developing and fine-tuning the company's talent acquisition strategy as well as building local talent management strategies for our business areas. Since we are curious and welcome change, there are endless possibilities for the right person!  

The Talent Acquisition team consists of an additional two TA-pro's, each with a specific Business Area focus. You will be part of the People & Culture organization and report directly to the Chief People & Culture. 
We are growing in a fast pace (without hyper growth-hysteria) and will welcome 70+ new Voyadoers during the coming year as well as enter new markets in Europe, which means that you will join the team at a super exciting time!

Your responsibilities
* Manage full-cycle recruitment and develop a hiring plan for each vacancy together with hiring managers and keep key stakeholders informed during the process
* Source active and passive candidates through direct channels, social media, internet sourcing and relationship building
* Build talent pipelines to fill current and future roles
* Utilize the services of employment agencies when needed
* Design job descriptions/adverts/social media content and evaluate different channels for attracting candidates
* Ensure the maintenance of accurate and concise records and KPI reports concerning all phases of the recruitment process
* Serve as a brand ambassador; plan for and coordinate different employer branding and networking activities/events
* Support in other People-related projects and initiatives such as onboarding, employer branding and learning & development.
So, who are you? 
We are looking for someone who is resourceful, resilient, enjoys connecting with people, and acting as a Voyado brand ambassador. We believe you are an experienced Talent Acquisition professional who prides yourself on your ability to identify and win the best sales talent on the market. You will be joining a competent team of Talent professionals who work in a collaborative environment and are driven by their own success and the success of the business.
Skills & Background:
* Strong collaborator and natural "people-person" who is constantly striving towards ensuring that both candidates and managers have a best-in-class experience
* A self-starter attitude and is used to working proactively under minimal supervision
* At least 4+ years recruiting experience, preferably within a high growth company
* Knowledge of local technology company/startup/SaaS landscape
Ready to join the team? 
Lovely! Applying is super easy. Use your LinkedIn profile (or upload a resume) and answer a few click-in questions (no data entry, we promise). We´d love to get to know you and understand what makes you tick, so write a few lines about what you enjoy about your role and what would be an exciting challenge for you going forward. We are eager to get to know you and what you love to do, so be yourself and let that shine through in your application! 
Additional information 
As part of our recruitment process we conduct a background check on the final candidate. We use background checks from Scandinavian Recruitment Intelligence. Here you can read more about how a background check is done.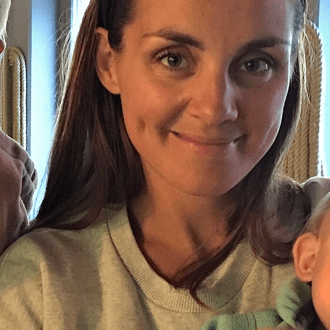 About Voyado
Voyado is the leading SaaS platform in the Nordics for marketing automation, powerful segmentation and cutting edge AI and machine learning – all baked into one wonderful interface with the mission of Making brands easy to love. With Voyado our customers reach over 66 000 000 end consumers.
People & Culture
·
Stockholm
Talent Acquisition Partner
Are you an experienced Talent Acquisition professional who is looking to make an impact? Join our TA team at Voyado and become key player in our future expansion throughout Europe!
Loading application form